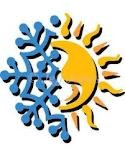 Wispeco U-Solve
Program to calculate whole-window U-factors and SHGC values
for Wispeco's extrusion systems.
You need to complete the on-line registration form below to qualify for a demo version. Once your on-line registration has been processed, you will be sent an email with a link to download the demo version.
Register for a Free Trial Version of U-Solve
NOTE ! - You must register and install the trial version BEFORE loading the update!
U-Solve Updates
(For help on installing the update, click here)
Please Note : the 64-Bit updates are ONLY for Windows 7 - 64 Bit
ALL Other users must choose the 32-Bit Update
The update will not work unless you have registered and installed the Free Trial Version
U-Solve Version 1.1 Update - 32 Bit
U-Solve Version 1.1 Update - 64 Bit
List of new features on Version 1.1
U-Solve user manual accessible through Help Menu

Inclusion of Series 700 Patio Door calculations

Ability to copy designs

Project search facility added

Inclusion of SANS-204 Analysis

Inclusion of SANS-204 Solar Exposure Factor Tables

Inclusion of Detailed SANS-204 analysis report

Warning added if building more that 3 levels

Profile selection automatically defaults to most likely option